A blueprint for an Indonesian Landslide Early Warning System
Apply
Project Description
The main aim of this research project is to scientifically explore the possibility to derive local alarm levels for rainfall-fed landslides and debris flows that are sufficiently reliable to become operational. These local alarm levels could serve as the basis for an operational Landslide Early Warning System (LEWS) in Java. This exploration of possibilities would be beneficial to BLS, the end-user technical organization with the task to provide technical input on landslide and lahar early warning systems in Indonesia. The successful VSRP student will focus on the statistical part of the project described above. He/she will build a reference statistical model based on past landslide occurrences explained as a function of meteorological data. Then, from this model, simulations will be generated in near-real-time as the current/future meteorological forecasts are streamlined from Indonesian partners. This will ensure a nowcast prediction for landslides with the same temporal frequency of the climatic forecast but most importantly, will provide early estimates of when and where landslides may occur as the incoming cloudburst move into the Indonesian territory.
Program -
Statistics
Division -
Computer, Electrical and Mathematical Sciences and Engineering
Faculty Lab Link -
https://cemse.kaust.edu.sa/extstat
Field of Study -
Statistics, Hydrology, Climatology, Geomorphology
About the
Researcher
Raphaël Huser
Associate Professor, Statistics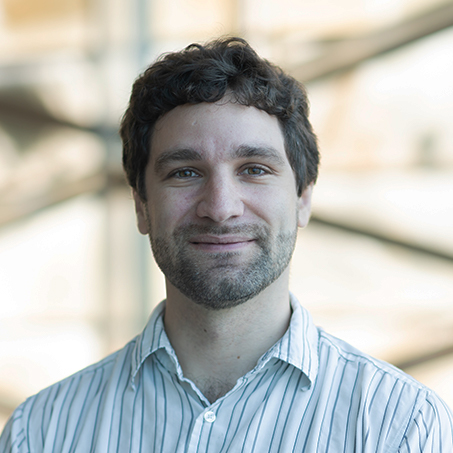 ​Professor Huser's main research interests lie at the intersection between statistics of extreme events, risk assessment, spatio-temporal statistics, and statistical approaches for large datasets, with particular focus on environmental applications such as the prediction of extreme flooding, droughts, and wind gusts. He develops statistical models for rare events, as well as efficient inference methods to fit them to data.


Desired Project Deliverables
In the short term, the main deliverable consists of a platform where the calibrated landslide prediction model can be run together with the meteorological forecast to serve as an operational tool in the future. At this stage, we do not expect the product to be final but at least it should be efficiently working. In the long term, we aim at sharing this platform with Indonesian colleagues to strengthen an existing collaboration with them and to ultimately publish this work.
RECOMMENDED STUDENT ACADEMIC & RESEARCH BACKGROUND
The ideal student should have a background in earth sciences with strong background in statistics.
The student should understand how to handle multiple sources/types of data.
Basic to advanced knowledge of spatial statistics is a plus, although it is assumed that the student will study and improve skills in this area during his/her stay at KAUST.
Programming experience with R is required