Calcification rates of calcifying algae
Apply
Project Description
Calcifying algae are omnipresent in the reefs and lagoons of the red Sea. In coral reefs, red calcifying algae of the order of corallinales (coralline algae) form the cement of the reefs, binding together corals. In the coastal lagoons of the Red Sea, green calcifying algae of the genus Halimeda grows in patch of several square meters. Halimeda produces calcified thallus structures made of chips stacked in chain. Due to very high growth rates and "chips" production, this algae locally produces large amount of calcareous sediment in the coastal embayments of the Red Sea. In the Great Barrier Reef (Australia), a recent study mapped Halimeda fields of 6000 km2 at 20 to 50 m depth, forming 20 to 30 m thick bioherms (accumulation of carbonate structures) at the back of the reefs. The proposed work is to measure the calcification rate of rhodolithes and Halimeda patches using in-situ incubation chambers. We aim at quantify the contribution of those algae to the inorganic carbon budget of the Red Sea. The work will consist of several campaigns of underwater experiments in the field followed by carbonate system measurement in the lab.
Program -
Marine Science
Division -
Biological and Environmental Sciences and Engineering
Faculty Lab Link -
http://reefecology.kaust.edu.sa
Center Affiliation -
Red Sea Research Center
Field of Study -
Marine Science, Benthic Ecology, Biogeoscience
About the
Researcher
Michael L. Berumen
Professor, Marine Science<br/>Director, Red Sea Research Center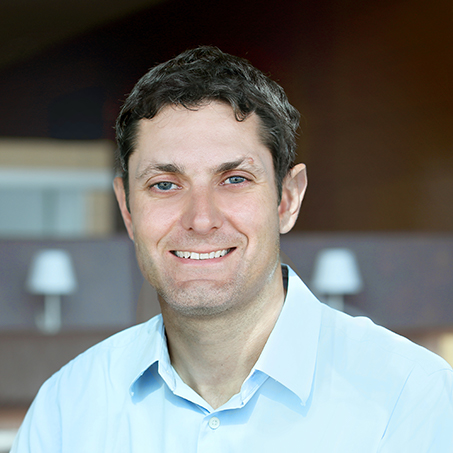 Larval connectivity and dispersal of reef fishes

Movement ecology of reef organisms
Biodiversity and evolutionary biology of Red Sea fauna
Desired Project Deliverables
The student is expected to lead or participate as co-author to a scientific publication.
RECOMMENDED STUDENT ACADEMIC & RESEARCH BACKGROUND
Background in Marine Science is appreciated but students with general ecology or geology background are invited to apply.
The student should have the ability to qualify as a scientific diver and have some interest in CO2 and carbon cycling.