Field Measurement & Data Analysis of Underwater Compressed Air Energy Storage
Apply
Project Description
This project aims to test the feasibility of underwater compressed air energy storage (UWCAES) in the Red Sea offshore KAUST. This pilot project aims to measure pressure, temperature, and flow rate during charging and discharging of a small cylindrical PVC container deployed at water depths up to 100m. The data acquired provide insight into the system's performance and potential scalability. The equipment used in this field trial (e.g., storage tank, steel cage, sensors, and copper pipes) is custom designed and manufactured to fit the experiment. We expect all equipment to be ready for commissioning by early next year. Our experimental protocol will begin by testing the steel cage to determine its ability to withstand the buoyancy force encountered underwater. We also plan to do a series of tests on the storage tank combined with the steel cage to investigate the durability of the PVC material and its resistance to buckling. After that, we will conduct field trials at shallower water depths (e.g., 5m to 20 m) and later to 100m. Flow rate, pressure, and temperature measurements will provide insight into the system's functionality to compress and decompress air efficiently. The results from this pilot study will provide essential criteria to design and deploy a larger-scale experiment at water depths of 300 m, which we expect to meet the necessary pressure conditions to achieve successful energy storage.
Program -
Energy Resources and Petroleum Engineering
Division -
Physical Sciences and Engineering
Faculty Lab Link -
https://rockgem.kaust.edu.sa
Center Affiliation -
Ali I. Al-Naimi Petroleum Engineering Research Center
Field of Study -
Energy Storage
About the
Researcher
Thomas Finkbeiner
Research Professor, Energy Resources and Petroleum Engineering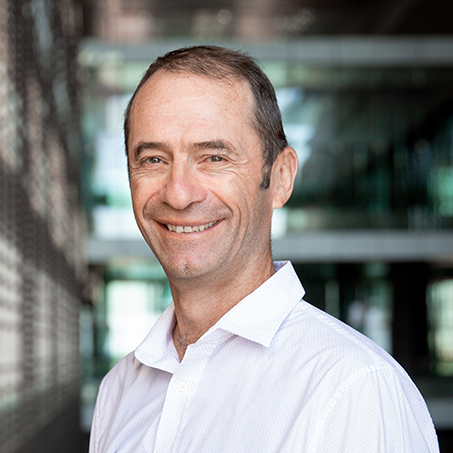 ​Prof. Finkbeiner investigates how in response to pore pressure changes in a field/reservoir (i.e., injection, stimulation, or depletion) the reservoir rocks respond mechanically and how this impacts flow (e.g., production) from the affected reservoirs. Monitoring, laboratory testing, as well as numerical modeling will provide an understanding and enhanced predictive capabilities for these phenomena for a variety of reservoir types such as fractured reservoirs (in particular carbonates), unconventional reservoirs, and so-called brown fields (that are produced using improved and enhanced recovery methods). Another focus is on wellbore stability (i.e., mechanical integrity of boreholes both during drilling and production/injection) and real-time data acquisition and risk mitigation. Guaranteeing successful well construction is paramount for cost reduction and optimizing well delivery.
Prof. Finkbeiner is also involved in the university's circular carbon, geothermal, and Red Sea research initiatives and thrusts.

Desired Project Deliverables
We expect the Intern to contribute to the following: 1. Taking measurements, testing and fixing equipment during field trials; 2. Data processing and interpretation; 3. Analysing results; 4. Assisting with manuscript write-ups for publication.
RECOMMENDED STUDENT ACADEMIC & RESEARCH BACKGROUND
Energy extraction & storage
lab and field measurement experience, trouble shooting
data analysis and interpretation