Functionalization of Gas Vesicles
Apply
Project Description
Extremozymes, produced by extremophiles, show remarkable abilities that can revolutionize the chemical, biotechnological, bioremediation, agricultural and pharmaceutical industries. At present, only minor fractions of the extremophiles on Earth have been exploited. Both bioprospecting and protein engineering are potent tools for discovering new extremophilic enzymes that meet ever-evolving industrial and biotechnological needs. During the internship interns will work on projects spanning the whole breadth of protein science and enzymology, starting from cloning, protein expression and purification, protein engineering and characterization using various biochemical and biophysical techniques.
Our internship opportunities are the gateway for your entry into the exciting world of proteins science by enabling you to put your academic training and passion for bioscience research. Project-duration will be 3-6 month, details of arrival/departure dates to be discussed.
Program -
BioScience
Division -
Physical Sciences and Engineering
Faculty Lab Link -
https://kcc.kaust.edu.sa/people/detail/magnus-rueping-ph.d
Center Affiliation -
KAUST Catalysis Center
Field of Study -
​Chemistry/Biochemistry/Molecular Biology
About the
Researcher
Magnus Rueping
Professor, Chemical Science<br/>Associate Director, KAUST Catalysis Center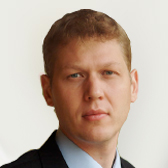 Professor Rueping's research interests include organocatalysis, metal catalysis and biocatalysis; new reaction methodology and technology; smart materials, photochemistry and flow chemistry.

Desired Project Deliverables
​Students shall extend their general knowledge and skills in molecular biology and protein biochemistry. An emphasis will be put on expression, purification and characterization techniques. If capable mutant proteins will be crystallized to determine structural properties. Students will be taught to work independently on projects, yet strengthening their critical sense to develop new ideas. In the course of the internship students shall demonstrate this understanding during oral presentations and one final written report.