Functionalization of Gas Vesicles
Apply
Project Description
Engineered Gas Vesicles are tailor-made for purposeful catalysis platform. Now these engineered Gas Vesicle shall be tested for thermal, salt and solvent stability. Further, these functionalized gas vesicles will be tested in aqueous catalysis reactions and the influence of different functionalization strategies on selectivity and reactivity will be studied.Project-duration will be 3-6 month, details of arrival/departure dates to be discussed.
Program -
Chemical Science
Division -
Physical Sciences and Engineering
Center Affiliation -
KAUST Catalysis Center
Field of Study -
​Chemistry/Biochemistry/Molecular Biology
About the
Researcher
Magnus Rueping
Professor, Chemical Science<br/>Associate Director, KAUST Catalysis Center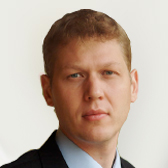 Professor Rueping's research interests include organocatalysis, metal catalysis and biocatalysis; new reaction methodology and technology; smart materials, photochemistry and flow chemistry.

Desired Project Deliverables
​Students shall extend their general knowledge and skills in molecular biology and protein biochemistry. An emphasis will be put on expression, purification and characterization techniques. If capable mutant proteins will be crystallized to determine structural properties. Students will be taught to work independently on projects, yet strengthening their critical sense to develop new ideas. In the course of the internship students shall demonstrate this understanding during oral presentations and one final written report.