High-resolution numerical modeling of atmospheric processes over the Arabian Peninsula
Apply
Project Description
The study will focus on the simulation of high-resolution regional atmospheric processes at the Arabian Coast of the Red Sea. This area is one of the most populated in Saudi Arabia, and it is planned to be intensively developed in the scope of the 2030 vision.

The project will involve modeling using the Weather Research and Forecast model WRF to evaluate the effect of urbanization over the coastal plain. The simulation will be conducted on the KAUST supercomputer system and will be focusing on the impact of the coastal urbanization on sea and land breezes. The analysis will require extensive data processing and "big-data" manipulation.
Program -
Earth Science and Engineering
Division -
Physical Sciences and Engineering
Faculty Lab Link -
https://atcm.kaust.edu.sa
Field of Study -
Atmospheric physics, numerical modeling, climate and regional circulation
About the
Researcher
Georgiy L. Stenchikov
Professor, Earth Science and Engineering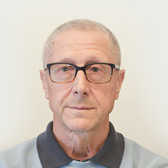 ​Author of more than 290 journal and conference publications, Professor Stenchikov's research interests are in multi-scale modeling of environmental processes and numerical methods; global climate change, climate downscaling, atmospheric convection; assessment of anthropogenic impacts and geoengineering; air-sea interaction, evaluating environmental consequences of catastrophic events like volcanic eruptions, nuclear explosions, forest and urban fires; and air pollution, transport of aerosols, chemically and optically active atmospheric tracers, their radiative forcing and effect on climate.

Desired Project Deliverables
Data set with the results of model runs

Data analysis software

Data analysis results

Report on data set organization, analysis software, and interpretation of the results