Importance Sampling to efficiently compute rare events probabilities
Apply
Project Description
The student will use the concept of Importance Sampling to efficiently compute rare events probabilities. Specifically, the student will develop a generic state-dependent Importance Sampling algorithm via a novel Stochastic Optimal Control formulation to estimate rare event problems that could be written in a form of an expectation of some functional of sums of RVs. The focus will be on applications in the fields of performance evaluation of wireless communication systems. In particular, the student will estimate the outage probability at the output of Equal Gain Combining and Maximum Ratio Combining receivers. He will show that the proposed approach overcomes the failure of the naive Monte Carlo method in the regime of rare events. He will also compare the efficiency of the proposed estimator to some existing variance reduction estimators. The comparison will be in terms of the number of samples and the CPU time.
Program -
Applied Mathematics and Computer Science
Division -
Computer, Electrical and Mathematical Sciences and Engineering
Faculty Lab Link -
https://stochasticnumerics.kaust.edu.sa/
Field of Study -
Importance Sampling to efficiently compute rare events probabilities
About the
Researcher
Raul F. Tempone
Professor, Applied Mathematics and Computational Science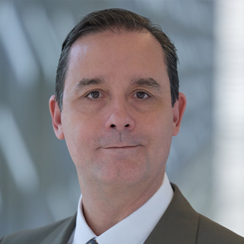 Raul Tempone's research interests are in the mathematical foundation of computational science and engineering. More specifically, he has focused on a posteriori error approximation and related adaptive algorithms for numerical solutions of various differential equations, including ordinary differential equations, partial differential equations, and stochastic differential equations.

He is also interested in the development and analysis of efficient numerical methods for optimal control, uncertainty quantification and bayesian model calibration, validation and optimal experimental design. The areas of application he considers include, among others, engineering, chemistry, biology, physics as well as social science and computational finance.


Desired Project Deliverables
As the main project deliverable, we expect a publishing a research manuscript including detailed description of the proposed methodology developed within the course of the internship and providing all numerical experiments with graphical illustrations to prove the versatility of the proposed heuristic framework. The working environment the student will use should include a GIT repository shared with the project collaborators in which he includes all project-related materials such as progress reports, codes, figures, and important references from the literature to facilitate the supervision task and communicate ideas more effectively.
RECOMMENDED STUDENT ACADEMIC & RESEARCH BACKGROUND
Education in applied mathematics Education a
possibly experience in the field of Electrical Engineering and Stochastic Numerics
Experience with code development and software engineering skills, such as Matlab and/or Python.