In-liquid Visualization of Phenol during Plasma Purification
Apply
Project Description
In-liquid plasma generation is of interest topic due to intrinsic physics behind as well as a wide range of applications. This project consists of in-water electrical discharges with gas bubbles to investigate a degradation of phenol as a model contaminant. Particularly, a laser induced fluorescence will be adopted to visualize a spatial distribution of phenol when it is being decomposed.​​​
Program -
Mechanical Engineering
Division -
Physical Sciences and Engineering
Center Affiliation -
Clean Combustion Research Center
Field of Study -
​Mechanical Engineering
About the
Researcher
Min Suk Cha
Associate Professor, Mechanical Engineering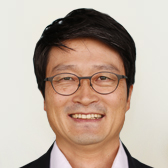 ​Professor Cha's research interests are in combustion and plasma science and technology, which includes flame dynamics, syngas combustion, hazardous gas treatment, syngas generation, and developing novel plasma sources. More recently, he has focused his interests on plasma assisted combustion, including plasma fuel reforming, electrical control of flames, plasmas in liquids, and interaction between electrical discharges and flames. These research areas can be applied to internal combustion engines and gas turbine engines to solve related emission, combustion stability, and fuel flexibility issues.

Desired Project Deliverables
​Cross sectional imaging of phenol distribution with bubbles in water and Submission to a peer reviewed journal​