Lactate signaling in synaptic plasticity
Apply
Project Description
Our lab is interested in understanding the signaling and metabolic interplay taking place between neurons and supporting glial cells during normal brain functions and in neurodegeneration. Neurons expend a considerable amount of energy on neurotransmission while glia cells provide neurons with metabolic substrates, antioxidants and trophic factors. In addition to its role as an astrocyte-derived metabolite fueling the needs of active neurons, lactate has recently emerged as a signaling molecule in the brain..​​
Program -
BioScience
Division -
Biological and Environmental Sciences and Engineering
Field of Study -
​Neurobiology, Cell Biology
About the
Researcher
Pierre Magistretti
Distinguished Professor<br/>Director, KAUST Smart Health Initiative<br/>Biological &amp; Environmental Sciences &amp; Engineering Division<br/>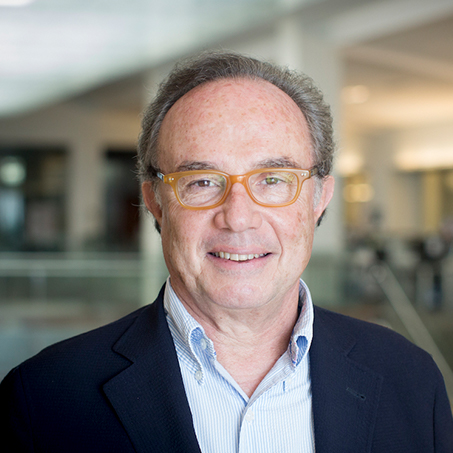 Professor Magistretti has made significant contributions in the field of brain energy metabolism. His group has discovered some of the cellular and molecular mechanisms that underlie the coupling between neuronal activity and energy consumption by the brain. This work has considerable ramifications for the understanding of the origin of the signals detected with the current functional brain imaging techniques used in neurologic and psychiatric research.

Magistretti's research interests include the cellular and molecular bases of brain energy metabolism and brain imaging and the behavioral, cellular and molecular determinants of neuronal and glial plasticity.

Desired Project Deliverables
​The student will learn to prepare, transfect and maintain HEK293 cells and primary cultures of neurons. She or he will also develop PLAs and use fluorescent microscopy to study the signaling role of lactate in the potentiation of NMDA receptors in neurons and in HEK293 cells expressing wild-type and/or mutant CaMKII/NMDA receptors​