Large-eddy Simulation of boundary layer bypass transition
Apply
Project Description
Large-eddy simulation is a viable approach to investigate high Reynolds number wall-bounded turbulent flows. In this project we will simulate bypass transition of the boundary layer on a flat plate. The additional details are in the pdf file attached.
Program -
BioScience
Division -
Biological and Environmental Sciences and Engineering
Faculty Lab Link -
https://fps.kaust.edu.sa
Center Affiliation -
Advanced Membranes and Porous Materials Center
Field of Study -
Computational fluid dynamics
About the
Researcher
Ravi Samtaney
Professor, Mechanical Engineering<br/>Dean, Physical Science and Engineering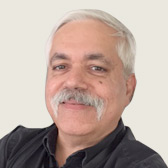 Alternative energy, plasma physics, fluid and magnetohydro-dynamics, numerical methods, high-performance computing.

Desired Project Deliverables
Transition of incompressible boundary layer flow requires perturbations with specific features.Perturbation could come from wall, or out of the boundary layer. Study of incompressible transition mainly employ either DNS or LES