Learning to Cooperate in Multi-Robot Systems
Apply
Project Description
How can we make a group of robots to cooperate in perception and manipulation to perform a variety of missions? Examples include a team of small robot helicopters and ground robots, equipped with manipulators (robotic arms), productively monitoring and harvesting crops in precision agriculture or proactively identifying and removing potential hazards in smart infrastructure applications. To realize this, the robots need to have the ability to organize as a team and to cooperate with their peers in team missions. The project aims at studying principles and algorithms to realize robots' ability to learn to cooperate. In particular, the main theme of the study focuses on how to generalize the robots' learning capability across diverse environments and even different application domains. To answer this question, we begin by studying reinforcement learning principles designed for multi-robot cooperation and systematically investigate how the robots' learning process depends on parameters defining the systems and environments. Then we develop new models and computational tools to train a team of robots that provide performance guarantees across a wide range of application scenarios.
Program -
Electrical Engineering
Division -
Computer, Electrical and Mathematical Sciences and Engineering
Faculty Lab Link -
https://cemse.kaust.edu.sa/risc
Field of Study -
Electrical and Computer Engineering
About the
Researcher
Shinkyu Park
Assistant Professor, Electrical and Computer Engineering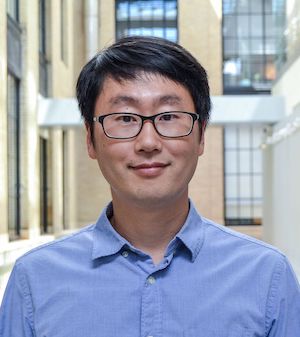 Professor Park's research interests are in the general areas of robotics, multi-agent decision making, and feedback control. His most recent research has been in design and control of multi-robot systems and related topics of game theory and feedback control systems, with applications to multi-robot learning and coordination.

Desired Project Deliverables
The goal of this project is to develop, implement, and test a multi-robot learning framework. The students will have opportunities to learn many of computational methods designed for multi-robot cooperation/learning and experience designing and implementing their own algorithms using multi-robot systems. The students are encouraged to work on research-oriented problems and expected to come up with their own creative solutions. They should have backgrounds in reinforcement learning and know fundamentals in multi-robot control/planning, and they are expected have experience with robotics software and proficiency in programming languages (C/C++ and Python).
RECOMMENDED STUDENT ACADEMIC & RESEARCH BACKGROUND
Robotics
AI
Machine Learning