Lithium mining from water lithium resources
Apply
Project Description
The recovery of lithium has become increasingly critical for sustainable development since its first commercialization in 1991 in a lithium-ion battery. Lithium extraction from aqueous sources, particularly salt-lake brine and factory waste, has become a trend in the lithium recovery industry because of its low cost and abundant reserves.4 Lithium is the lightest alkali metal (0.534 g/cm3) and is electrochemically active with a high electrode potential of −3.05 V, and has the highest specific heat capacity of any solid element. The main hurdle in the extraction of lithium from salt-lake brine is the high concentration of the interfering ions, mostly magnesium. So, due to the precarious chemical compositions of the significant water-based lithium resources, the recovery of lithium from an aqueous environment is still a substantial challenge. Membrane-derived separation technologies are reflected as a promising and eco-friendly alternative for the extraction of lithium due to their advantage of energy efficiency and easy operation. A designed filtration membrane can extract monovalent ions with the mechanism of Donnan exclusion, dielectric exclusion, and steric hindrance. This project will examine the crown-ether-based stable polymers as new materials for the extraction of lithium from an aqueous solution. The properties of crown ether polymers will be exploited for durability and selectivity. Also, these polymers will be designed in such a way that the polymer matrix will withstand the working environment during extraction and recovery.
Program -
Chemistry
Division -
Physical Sciences and Engineering
Faculty Lab Link -
https://onelab.kaust.edu.sa/
Center Affiliation -
Advanced Membranes and Porous Materials Center
Field of Study -
Chemistry/Membrane/Water treatment
About the
Researcher
Cafer T. Yavuz
Professor, Chemistry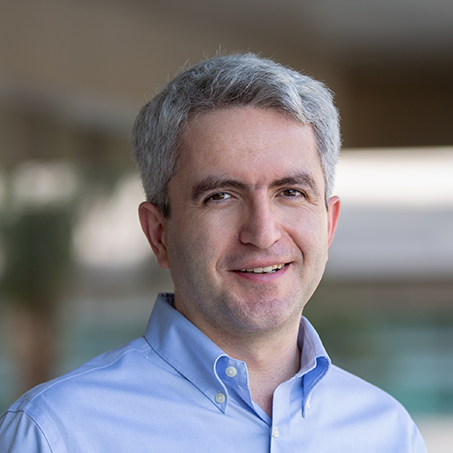 ​Prof. Yavuz's research interests focus on developing sustainable nano & porous materials chemistry to address global challenges in the environment, particularly those related to CO2, water, and methane. His current projects include dry reforming of methane for circular carbon economy, CO₂ capture with tethered amines, CO₂ conversion to cyclic carbonates, water capture from air, methane storage in porous polymers, electrocatalytic water splitting, electronic waste recycling, seawater mining, and micro pollutant removal from water.

Desired Project Deliverables
As adsorption is an effective and promising strategy for the selective extraction of lithium resources from solutions of high Li+ and has the advantages of simplicity and environmental cleanliness. During extraction, Li+ has to be captured by an adsorbent with high Li+ selectivity, separating Li+ from other coexisting ions. The key to this approach will be identifying excellent adsorption materials with high Li+ selectivity, high adsorption capacity, and reasonable operation stability. Adsorbents can be categorized into three major classes: containing inorganic, organic, and hybrid adsorption materials. During this project, logically designed monomers will be synthesized for polymerization and membrane preparation. In the long run, special polymeric structures will be designed for lithium extraction from the aqueous solution with superior selectivity. For example, a polymeric structure having lithium capturing moiety and a stable backbone to withstand the harsh condition, which can be used for industrial purposes.
RECOMMENDED STUDENT ACADEMIC & RESEARCH BACKGROUND
Chemistry/polymer Chemistry
Water treatment
Organic Chemistry
Materials Science