Mathematical Modelling of Neuronal Morphodynamics.
Apply
Project Description
Computer simulations of cellular behaviour of single neurons or small networks of neurons with an accurate dendritic and axonal morphology have become increasingly common. The complex morphology of the neurons is usually taken from experimental data resulting in anatomically precise compartmental models. The complex geometric morphology is important for the understanding of the neuronal integration, learning and memory. In the project we want to develop a mathematical model for the growth and branching of neurons in the cortex. This model will be based on differential equations and describe the growth dynamics of neurons.
Program -
BioEngineering
Division -
Computer, Electrical and Mathematical Sciences and Engineering
Faculty Lab Link -
https://cemse.kaust.edu.sa/org/mas
Center Affiliation -
Extreme Computing Research Center
Field of Study -
Applied Mathematics and Systems Biology
About the
Researcher
Gabriel Wittum
Professor, Applied Mathematics and Computational Science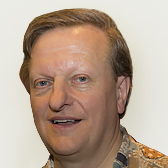 ​​Professor Wittum's research focuses on a general approach to modelling and simulation of
problems from empirical sciences, in particular using high performance
computing (HPC). Particular areas of focus include: the development of advanced
numerical methods for modelling and simulation, such as fast solvers like
parallel adaptive multi-grid methods, allowing for application to complex
realistic models; the development of corresponding simulation frameworks and
tools; and the efficient use of top-level supercomputers for that purpose. These
methods and tools are applied towards problem-solving in fields including
computational fluid dynamics, environmental research, energy research, finance,
neuroscience, pharmaceutical technology and beyond.
Desired Project Deliverables
- Model - Implementation and computation - draft of a manuscript for publication
RECOMMENDED STUDENT ACADEMIC & RESEARCH BACKGROUND
The student should be well acquainted with the biological mechanisms
The student should be well acquainted with mathematical modelling
The student should be well acquainted with programming.