Micro-devices for AR and VR head-mounted displays
Apply
Project Description
Micro-LED displays or laser displays will be useful for head-mounted displays for virtual reality (VR) and augmented reality (AR). This project aims to develop micro-LEDs and vertical-cavity surface-emitting lasers (VCSELs). Those devices are made from nitride semiconductors grown by the original MOVPE method at KAUST. Also, study material science of nitride semiconductors and their quantum structures.
Program -
Electrical Engineering
Division -
Computer, Electrical and Mathematical Sciences and Engineering
Faculty Lab Link -
https://cemse.kaust.edu.sa/ecodevices
Field of Study -
Optoelectronics
About the
Researcher
Kazuhiro Ohkawa
Professor, Electrical and Computer Engineering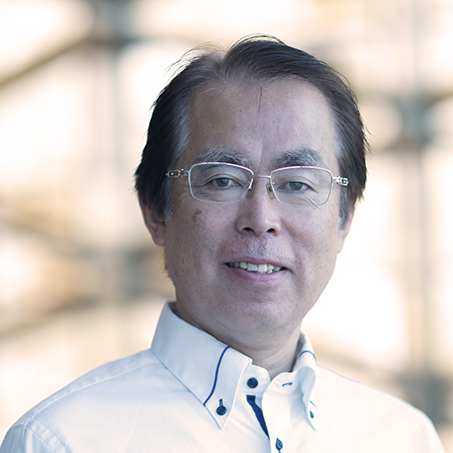 ​Professor Ohkawa's research
interests include science
and device application of energy-conversion
phenomena toward a more sustainable future. Promising applications are solid
state lighting and artificial photosynthesis. Ohkawa has refined MOVPE technique to the point
where only his MOVPE can grow specifically designed InGaN as an essential
component to fabricate efficient yellow- amber- and red-LEDs. InGaN is environmentally benign, and will
snatch the device field by arsenides and phosphides. He is also trying to
generate clean chemical energy from light energy by using nitride photocatalyst
he invented. It is so-called artificial photosynthesis which produces not only
H2 from H2O reduction but also HCOOH, CH4 and
C2H5OH from CO2 reduction. Efficiency of
nitride photosynthesis is already greater than average of biological
photosynthetic one.

Desired Project Deliverables
Realizing novel micro-LEDs and VCSELs in RGB, especially the red region is the most difficult topic for worldwide scientists and researchers.
RECOMMENDED STUDENT ACADEMIC & RESEARCH BACKGROUND
Electrical Engineering
Physics
Nanotechnology
Experiment