Novel highly efficient hole transporting layers for perovskite solar cells
Apply
Project Description
This project is focusing on an emerging and highly promising technology, perovskite solar cells. Novel hole transporting materials synthesized in our group will be utilized. The successful candidate will gain experience on device fabrication, electrical and morphological characterization of the perovskite solar cells.​​​​​​
Program -
Materials Science & Engineering
Division -
Physical Sciences and Engineering
Center Affiliation -
KAUST Solar Center
Field of Study -
​Material Science and Engineering, Applied Physics, Chemistry
About the
Researcher
Iain McCulloch
Professor, Chemical Science<br/>Director, KAUST Solar Center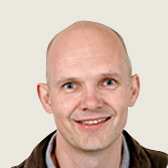 ​Professor McCulloch's research interests are in the design and synthesis of semiconducting small molecules and polymers for use in organic electronic devices. This has focused on the understanding and control of microstructure and energy levels in conjugated aromatic semiconducting polymers and the subsequent impact on device properties.