Re-defining the radiative efficiency limits of organic solar cells
Apply
Project Description
Small molecule acceptors emerged as a new horizon in the field of organic solar cells in the last couple of years. These novel materials possess several advantages over the commonly used fullerene acceptors in terms of absorption strength, band gap tunability and radiative emission. This project aims to explore these novel acceptor materials in terms of their radiative efficiency limits using optical and electrical measurements such as photoluminescence, electroluminescence, PDS and FTPS.​
Program -
Materials Science & Engineering
Division -
Physical Sciences and Engineering
Center Affiliation -
KAUST Solar Center
Field of Study -
​Materials Science, Optics and photonics, electrical engineering
About the
Researcher
Derya Baran
Assistant Professor, Material Science and Engineering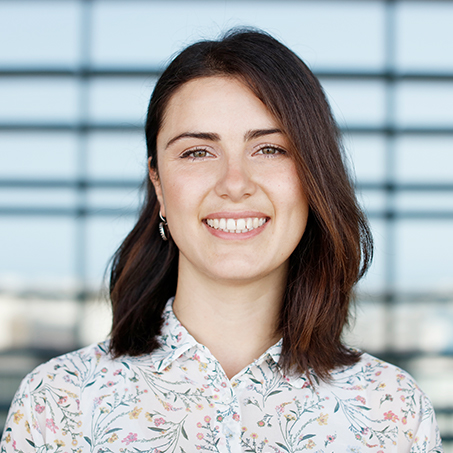 ​Professor Baran's research interests lie in the area of solution processable organic/hybrid soft materials for electronic devices. Such soft semiconductor materials possess a viable platform for printed, large area, stretchable and wearable electronics that can be used as solar cells, smart windows, OFETs, thermoelectrics, sensors and bio-electronics.
​Professor Baran is particularly interested in interface engineering for organic/hybrid solar cells, transparent solar cells for building integrated photovoltaics and stability/degradation studies for long lifetime organic solar cells. She has led projects on i) conjugated polymers for electrochromic devices; ii) non-fullerene acceptors for organic solar cells; iii) multi-component and multi-layered solar cell devices; and iv) understanding the correlation between recombination and nano-morphology in solution processed solar cells.
Professor Baran aims to expand the applications of solution processable organic/hybrid semiconductors and to explore their limits in organic/hybrid thermoelectric devices and bio-electronics in the future.
Desired Project Deliverables
This project involves optical and electrical measurements to investigate the radiativelimitofhighefficiencyorganicsolarcells.Knowledgeonorganicsolar cells isbeneficial.​The successful candidate should have prior knowledge on organic solarcells, charge transport andspectroscopy.​