Role of repetitive elements in aging and related pathologies.
Apply
Project Description
About half of the mammalian genome is comprised of repetitive and mobile DNA elements. While their role in evolution and phenotype variation is well understood, their physiological function in the some remains largely unexplored. Recent work from our lab established an important epistatic role of L1 retrotransposable elements in driving the progression of pathological aging via chromatin remodeling (Della Valle et al Sci. Trans. Med. 2022). Complementary unpublished results from our lab indicate an unanticipated positive role of cytoplasmic L1 RNA also in tissue homeostasis and regeneration. The project will focus on the investigation on the mechanistic role of retrotransposon RNA mediated response in both epigenome and tissue repair plasticity, and the exploration of RNA based potential therapeutic strategies.
Program -
BioScience
Division -
Biological and Environmental Sciences and Engineering
Faculty Lab Link -
https://keep.kaust.edu.sa/Environmental-epigenetics-lab
Field of Study -
Epigenetics, Noncoding RNA, Aging, Cell Therapy
About the
Researcher
Valerio Orlando
Professor, Bioscience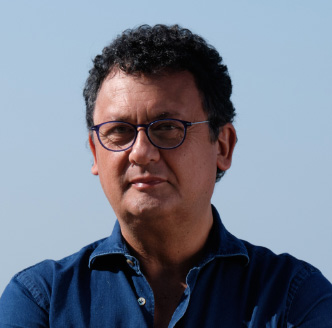 ​The epigenome constitutes the chromosomal molecular interface that allows the genome to interact with the environment. The epigenome enables cells to learn, remember and maintain their functional states throughout life and enable organisms to integrate environmental signals.

Prof. Orlando's lab is interested in investigating the chromatin mediated fundamental mechanisms that control cell identity and plasticity. These include signaling to chromatin regulation and nuclear organization by Polycomb proteins, the role of ncRNA-protein interactions in transcriptional regulation, Epigenomics and how this relates for development, transdifferentiation and adaptation (e.g. Metabolism), in particular in stress conditions.

Furthermore, as part of the mechanistic plastic properties of the genome in response to developmental and environmental cues, Prof. Orlando's lab also investigates the epigenetic regulation of the expression and dynamics of transposable elements and their role in cell differentiation and epigenomic biodiversity.

Desired Project Deliverables
Identification of L1 interactors involved in epigenome and tissue homeostasis Identification of drugs (RNA based) preventing stress response mediated senescence and cancer.
RECOMMENDED STUDENT ACADEMIC & RESEARCH BACKGROUND
Molecular and Cell Biology
Primary cell tissue Colture and Organoids
Genomics