Seagrass distribution in the Red Sea
Apply
Project Description
Seagrass are remarkably difficult to map, due to the similar bottom reflection as other habitat types, and the fact that their leaves are often covered with carbonate. Hence, hyperspectral, airborne images have emerged as the sole remote sensing technique suitable to map seagrass meadows. Yet, this requires ample groundtruthing. In this project, we will combine hyperspectral, airborne images with snorkeling and diver-based groundtruthing to map seagrass meadows along the Saudi shore of the Red Sea, under the Red Sea Decade Expedition project.
Program -
Marine Science
Division -
Biological and Environmental Sciences and Engineering
Faculty Lab Link -
https://tajrc.kaust.edu.sa
Center Affiliation -
Red Sea Research Center
Field of Study -
Marine Ecology
About the
Researcher
Carlos M. Duarte
Distinguished Professor, Marine Science<br/><a href="https&#58;//tajrc.kaust.edu.sa/Pages/Home.aspx">Tarek Ahmed Juffali Research Chair in Red Sea Ecology</a><br/>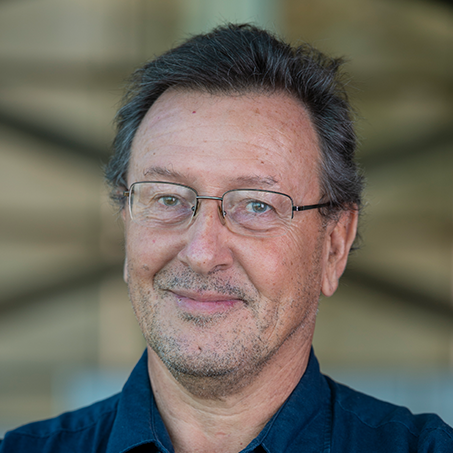 Prof. Carlos Duarte is a world-wide leader in multiple branches of biological oceanography and marine ecology. He established himself very early in his career as the world-wide leading authority on the ecology of seagrass meadows. He published on all aspects of seagrass ecology, from population biology to genetics, from depth and geographical distribution patterns to their role in biogeochemical cycles, and from conservation strategies to their sensitivity towards climate change. Prof. Carlos Duarte is probably the most versatile aquatic ecologist of his generation: he works from the tropics to polar ecosystems, from macrophytes to microbes, from coastal systems to open ocean gyres using all type of approaches. Many of his synthesis papers have set the stage for the field; e.g. his work initiated the discussion on the heterotrophic nature of oligotrophic systems and identified the role of hypoxia thresholds for marine biodiversity. His research is characterized by independence, creativity, serendipity and interdisciplinary linking, as well as the capacity to organize and collaborate with large interdisciplinary teams. Prof. Duarte's research is also characterized by versatility addressing marine ecosystems from the tropics to polar ecosystems, from macrophytes to microbes, and from coastal systems to open ocean gyres using a broad range of approaches.

Desired Project Deliverables
Hyperspectrical signatures of different seagrass communities Seagrass community structure and distribution in the Red Sea
RECOMMENDED STUDENT ACADEMIC & RESEARCH BACKGROUND
Marine Biology
Marine Environment