Visible-light Photoredox Catalysis Transformations
Apply
Project Description
Over the past few years, the field of photocatalysis has demonstrated its potential to drive complicated chemical reactions under mild conditions using visible-light as an energy source and inexpensive, bench-stable substrates as feedstocks. Our group has been focused on the development of photocatalyzed organic transformations via diverse pathways including single electron transfer (SET), energy transfer (ET), photo-excited metal cross-coupling, electron-donor-acceptor (EDA) complex. Project-duration will be 3-6 month, details of arrival/departure dates to be discussed.
Program -
Chemical Science
Division -
Physical Sciences and Engineering
Faculty Lab Link -
https://kcc.kaust.edu.sa/people/detail/magnus-rueping-ph.d
Center Affiliation -
KAUST Catalysis Center
Field of Study -
​Chemistry/Biochemistry/Molecular Biology
About the
Researcher
Magnus Rueping
Professor, Chemistry<br/>Associate Director, KAUST Catalysis Center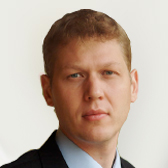 Professor Rueping's research interests include organocatalysis, metal catalysis and biocatalysis; new reaction methodology and technology; smart materials, photochemistry and flow chemistry.

Desired Project Deliverables
​Students shall extend their general knowledge and skills in organic chemistry and catalysis. An emphasis will be put on the synthesis and application of new photocatalysts. Students will be taught to work independently on projects, yet strengthening their critical sense to develop new ideas. In the course of the internship students shall demonstrate this understanding during oral presentations and a final written report.