Visualization of time dependent oil displacement from core plugs by X-ray CT
Apply
Project Description
​The goal of the project is to develop a procedure for X-ray CT imagingofoil/water saturation in a carbonate core.​
Program -
Energy Resources and Petroleum Engineering
Division -
Physical Sciences and Engineering
Center Affiliation -
Ali I. Al-Naimi Petroleum Engineering Research Center
Field of Study -
​Petroleum Engineering, Mechanical Engineering, Chemistry, Physics
About the
Researcher
Tadeusz W. Patzek
Professor, Energy Resources and Petroleum Engineering <br/>Director, Ali I. Al-Naimi Petroleum Engineering Research Center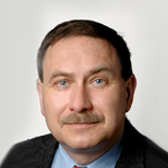 Professor Tad Patzek's research involves mathematical (analytic and numerical) modeling of earth systems with emphasis on multiphase fluid flow physics and rock mechanics. He also works on smart, process-based control of very large waterfloods in unconventional, low-permeability formations, and on the productivity and mechanics of hydrocarbon bearing shales.

Patzek has co-designed and evaluated 7 field pilots of various oil recovery processes from waterflood, to steam and steam foam injection. More recently, Patzek got involved in human-machine interactions and safety culture in the offshore environment.

In a broader context, Patzek works on the thermodynamics and ecology of human survival and energy supply schemes for humanity. He has participated in the global debate on energy supply schemes by giving hundreds of press interviews and appearing on the BBC, PBS, CBS, CNBC, ABC, NPR, etc., and giving invited lectures around the world.

Desired Project Deliverables
​Final report (in English) summarizing work results, sample prep, image acquisition procedure, and other outcomes and their discussion. Documented code for image analysis routine. Presentation of the results on a group seminar.